Welcome To Destination Expert
NIGERIA VISA AGENT IN DELHI
Destination Experts is the fast,reliable and affordable Nigeria visa consultant in delhi for Indians.Our Aim is always to provide you the best and cost effective services. We take all the hassle out of getting the Nigeria visa and using our many years of experience to give you the best service from our end. **Visa come get it**
Required Documents for STR Visa Application
(YELLOW FEVER CERTIFICATE MUST FOR TRAVEL ONLY)

Original valid passport with at least six month validity from the date of travel (and having at least 5 blank pages).
Form to be filled online by the applicant .(Destination Experts also assists in online form filling. For this, we need the information as per the form available in our forms section of our website.)
4 Photograph (Fresh ones i.e. NOT used earlier for any visa) (Recent passport size color Photograph (Fresh ones i.e. NOT used earlier for any visa)).
4 copies of Covering Letter with Company seal (Addressed to, Nigerian High Commission).
4 copies of Invitation Letter (Company seal must) on Company Letter head addressing Nigerian High Commission, New Delhi from Nigeria. The Invitation should also have the name, designation and signatures of the Signing Authority. The Invitation Letter should have a clear mention that the Entire Cost of the travel and stay as well as the immigration responsibility of the applicant will be covered by the Inviting Company.
If signing authority is Nigerian National then 4 copies of passport ELSE 4 copies of passport with work/residence permit copy is mandatory.
4 copies of Appointment Letter and Incorporation Certificate of Nigerian Company.
4 copies of Quota approval from Federal Ministry of Internal affairs (Quota should be valid for six months from the date of submission).
Request Letter to Embassy from Employer.
4 copies of Acceptance Letter by the applicant.
Educational Certificates (attested from HRD and MEA) in original and 4 copies of each documents required.
4 copies of C V / Resume of the applicant.
Contract Letter from duly signed by both the employer and employee, mentioning the position offered as per the Quota papers.
Copy of current monthly Quota utilization returns as endorsed by the Nigeria Immigration Services.

       BIOMETRIC MANDATORY for all Applicants w.e.f. 27-Nov-2017

To know more, call our visa experts at +91-9818058319,9899999322 or email us : [email protected]
Types of visa application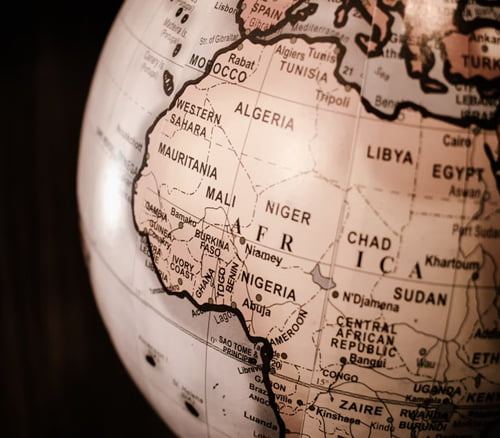 Required Documents for Business Visa Application
(YELLOW FEVER CERTIFICATE MUST FOR TRAVEL ONLY)

Original valid passport with at least six month validity from the date of travel and having at least 3 blank pages (for single entry visa) and 5 pages (for multiple entry visa).
Form to be filled online by the applicant.(Destination Experts also assists in online form filling. For this, we need the information as per the form available in our forms section of our website.)
2 Photograph (Fresh ones i.e. NOT used earlier for any visa) (Recent passport size color Photograph (Fresh ones i.e. NOT used earlier for any visa)).
Covering letter with Company Seal (Addressed to, Nigerian High Commission.
Invitation Letter (Company seal must) on Company letterhead addressing Nigerian High Commission, New Delhi from Nigeria. The Invitation should also have the name, designation and signatures of the Signing Authority. The Invitation Letter should have a clear mention that the Entire Cost of the travel and stay as well as the immigration responsibility of the applicant will be covered by the Inviting Company.
If signing authority is Nigerian National then passport copy ELSE passport copy with work/residence permit copy is mandatory.
Incorporation Certificate copy of Nigerian Company.
Bank Statement for last 3 months (E Statement will also do).
BIOMETRIC MANDATORY for all Applicants w.e.f. 27-Nov-2017. (Please see instructions below)

NOTE:

Yellow fever vaccination certificate and Polio Vaccination Certificate (issued at least 1 month before the date of travel) is mandatory at the time of travel only (and not for visa processing.)

IMPORTANT INSTRUCTIONS FOR BIOMETRIC:

From 27th November 2017, Biometric is mandatory for ALL categories of Nigeria Visas.

APPLICANTS JUST NEED TO APPEAR PERSONALLY FOR BIOMETRIC AND REST ALL WILL BE TAKEN CARE OF BY DESTINATION EXPERTS ONLY.

As per the details from the Embassy, at the moment, Biometrics will be required each time a visa application is applied for.
** For your kind information Approval and Rejection is sole discretion for the embassy. Destination experts is not liable for any rejection.